VHF mountaintopping from Vermont to Alaska...

---
Here is a sampling of photos from the first 30 years of VHF mountaintopping by K6YNB (N6NB after 1977). It started out with simple AM and SSB equipment in a car, but the station quickly became more complex. Soon there were specialized vehicles (the first was billed as "the cabover kilowatt" on a QST cover) and eventually tower trailers. Before this early period was over, there were moonbounce DXpeditions, contest efforts in six ARRL divisions and non-contest operations in more than 30 states.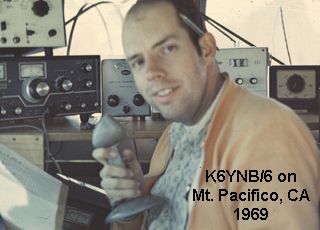 Modest beginnings in a car...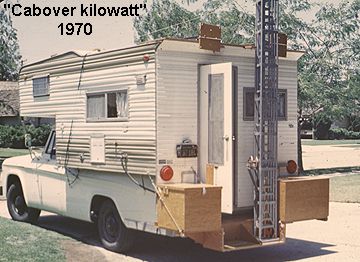 The first "cabover kilowatt" had a 40-foot tower and generator...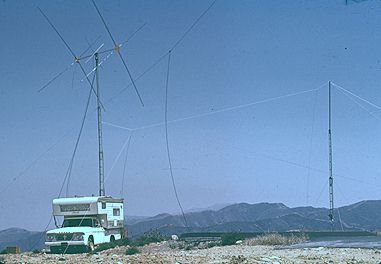 ARRL Field Day, 1972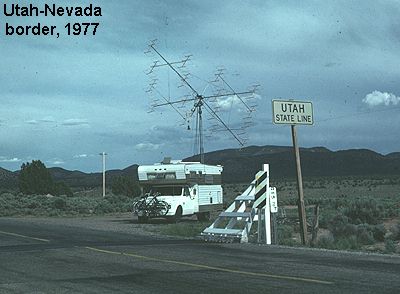 Mobile moonbounce? Not quite, but we operated in two rare states.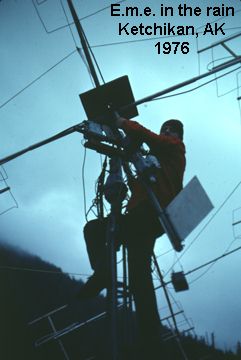 This led to K0MQS's first-ever W.A.S. award on two.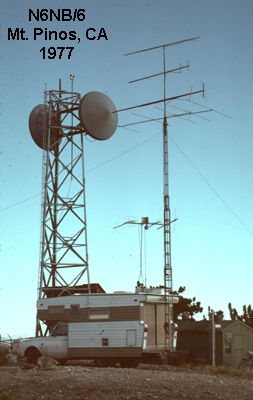 I had great fun contesting on Mt. Pinos, CA in the 1970s.
This operation in the second "Cabover Kilowatt" yielded a #1 score.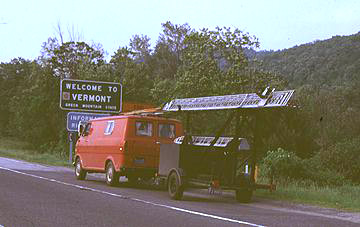 California to Vermont, 1979...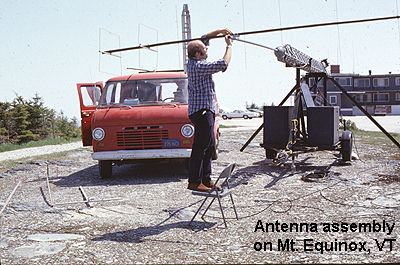 Preparing for a contest on a prime eastern mountaintop...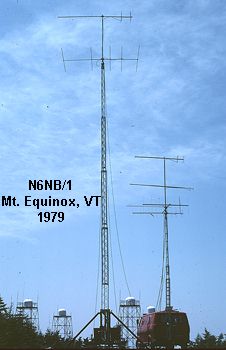 This led to a national record score...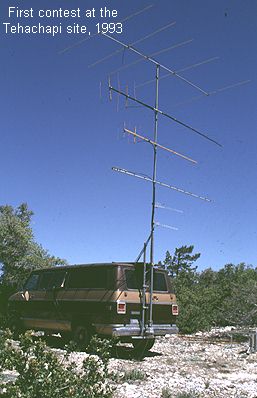 Portable once more in June, 1993...
---
Thanks for scrolling down memory lane with me!
-Wayne Overbeck, N6NB